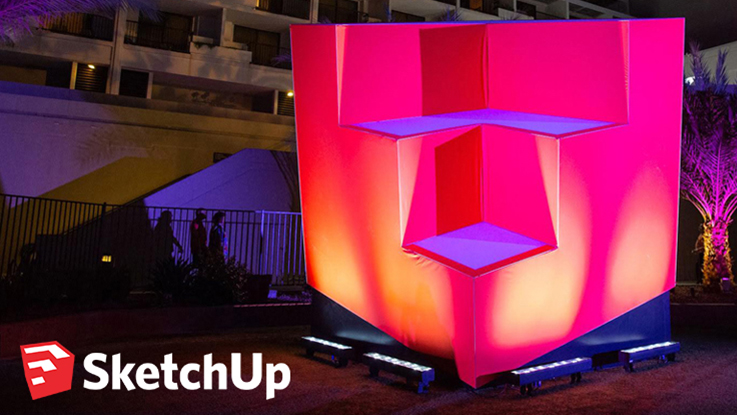 Skill Builder – Animating a Section Slice
If you're looking to add some intrigue to your presentations, try section slicing. Learn how to animate a slice through your model by following along with this tutorial on the official SketchUp YouTube channel. Perfect for showing layouts and interiors at a glance.
Watch SketchUp Modeling – Live!
Cast your vote now to help decide what object will be modeled live on Twitch in a few weeks. We're hoping to see the Great Hall!
Reliving 3D Basecamp
In 2020, 3D Basecamp will be stopping in Vancouver. For now, relive 3D Basecamp 2018 over on YouTube.
Low Polygons, Big Worlds
If you want to branch out a little and see what else SketchUp is great for, take a look at this one. Game artist and illustrator, Rodrigo Oliveira Cerci, creates 2D pixel art that starts in SketchUp. Meet his eclectic characters and take a tour of the low-polygon design world.
SketchUp Pro 2018 is available now (including 1 year's FREE maintenance and support) at CAD Software Direct.