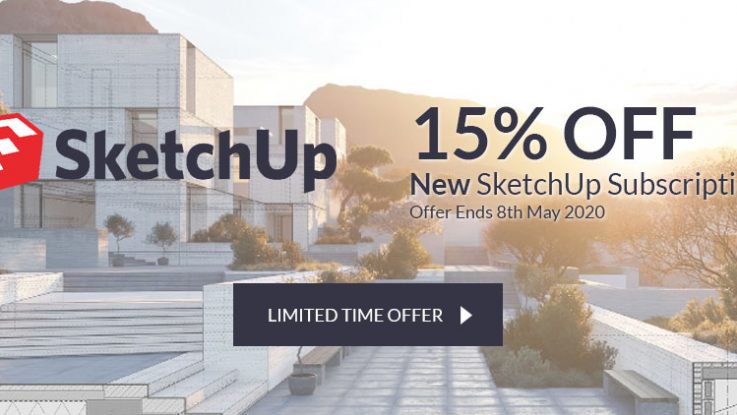 From now until the 8th of May, new users get 15% off RRP on the SketchUp annual subscription!
If you need a few licences, you can take advantage of the deal on up to 5 seats too. This deal is not available when adding seats to an existing account though, as this requires proration not covered in the deal.
Save 15% on Trimble's MSRP when purchasing up to 5 new SketchUp Pro annual termed subscription seats. Discount only applies to the first year term. Offer available until 08.05.20 11:59 (UTC) through participating resellers only. The promotion does not apply to previously placed orders. Not valid in conjunction with any other offer. Not valid for SketchUp Pro Classic licenses or any other SketchUp license type, Maintenance & Support fees, or Reinstatement fees. Valid in UK and Ireland only. Non-transferrable.Trimble Inc. reserves the right to cancel or modify part or all of this promotion at any time without notice, for any reason in its sole discretion.