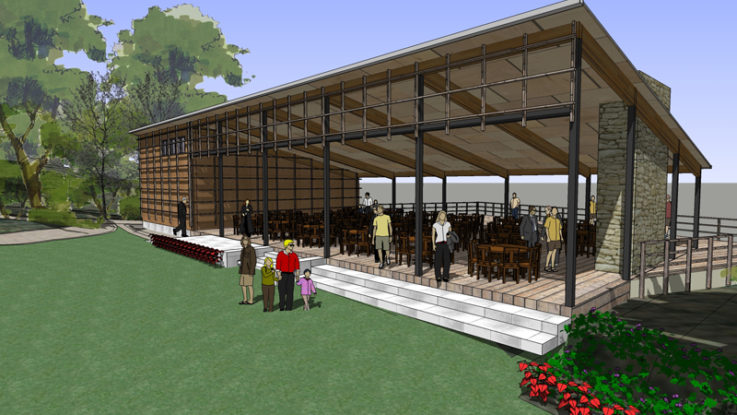 After leading the master planning efforts for the Chattahoochee Nature Center, Lord, Aeck & Sargent designed two built environments at the site.
Comprising approximately 25 acres of the 120-acre site along the Chattahoochee River, the project includes a 10,000 sf museum and outdoor pavilion. The Discovery Center Museum will include a two-level exhibit hall featuring both permanent and changing exhibits focusing on stewardship, conservation and education; a theater/classroom that seats 65 people; a lobby; and support spaces, such as offices and catering facilities. The building will also have a rooftop terrace that provides views of the river and surrounding landscape.
This project went through a number of design iterations examining different building skin options. Sketchup's material mapping options were used extensively to study the different options. The project is unique in the sense that the building interacts with the landscape and topography. The architecture team as well as the landscape team both used the Sketchup model as a design, planning and communication tool. The design team also made use of some of the many useful Ruby script plug-ins to create skin elements like curtain walls. As always, the Sketchup model was used to study shading options for the building.
Case study by Vikram Sami, LEED AP.   Read more here..