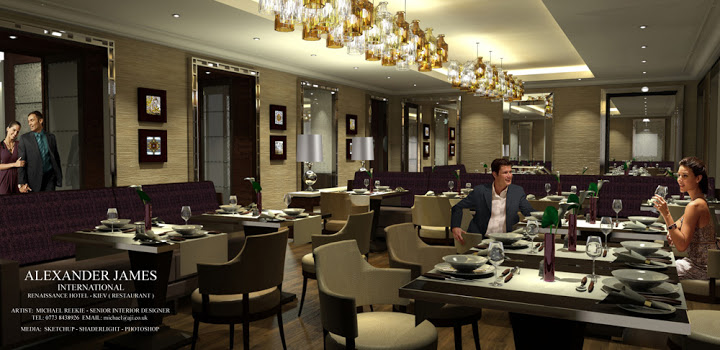 Marvelous work from

Alexander Jam

es Intern

ational

, an interior design firm in the UK that specialises in the Hotel & Leisure market.  

Michael Reekie

, Senior Interior Designer for AJI, was good enough to provide some insight into how they use SketchUp Pro. 
I started using SketchUp Pro about five years ago. At that time we considered it a tool to help produce quick 3D line drawings of small areas. Gradually, its value has become more apparent and with the recent addition of Shaderlight, it is now considered to be an invaluable tool by the whole design team.
At the earliest stages of the design concept, I import a CAD plan of the project into SketchUp from which I build a model. It gives us a three dimensional awareness and makes space planning both easier and more accurate.
More on this case study here..