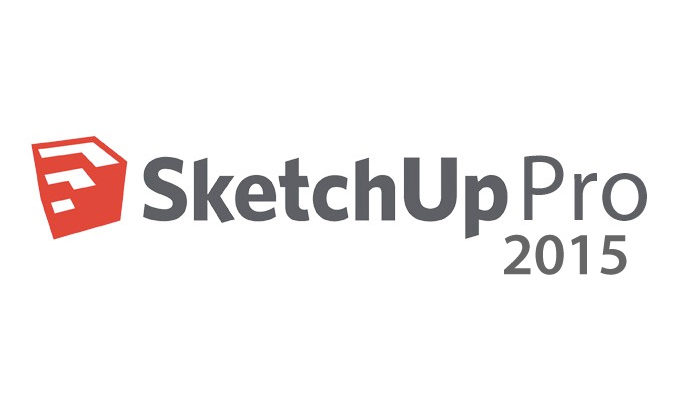 Sketchup Pro 2015 empowers the professional user. With a range of architecture-specific and producttivity enhancements, Sketchup Pro 2015 is now placed firmly in the architect's toolbox.
The main changes..
64-bit Architecture
Sketchup have updated the SketchUp engine to run as a 64-bit application on both PC and Mac operating systems. What exactly does this mean? The least nerdy way to explain it is that 64-bit allows for more bandwidth between SketchUp and your computer's active memory. Theoretically, the 64-bit version of SketchUp should have a better working relationship with your 64-bit computer. Check out this article for more details including things you need to know about installing 64-bit SketchUp.
If you don't have a 64-bit Windows machine, we're still offering a 32-bit version for Windows machines.
On the Mac, given that all of our supported operating systems are 64-bit, SketchUp 2015 is available only in 64-bit.
Learn more about OS support here. Note that we have dropped support for Windows Vista, XP and OSX 10.7 Lion with this release.
Face Finder improvements
Sketchup have mined and optimized the code for Face Finder, one of the core under-the-hood operations that make SketchUp's magic possible. Face Finder is the code that runs whenever SketchUp automatically creates a face from coplanar edges. Think for a second about how often that happens. When we tested this sharpened code on large models, we found big performance improvements in operations like Explode and Intersect.
Rotated Rectangle
For a few years now, we hosted a wildly useful, but not wildly popular Rotated Rectangle extension. This extension allows you to draw non-90 degree rectangles on the ground. The folks who used this tool found it extremely handy, so we decided to build it into SketchUp with some significant enhancements. SketchUp 2015's official Rotated Rectangle tool lets you draw off-axis rectangles at any angle (and not necessarily on the ground). Give it a try: we bet it'll make you feel like you're using SketchUp for the very first time again.
3 Point Arc
Who said SketchUp only does boxes? With the addition of a 3 Point Arc tool, there are now four different ways to draw arc'd edges in SketchUp. This new arc tool lets you define an arc bulge via the arc's end point. If you're trying to set an exact intersection along the path of your arc, this tool is for you. In contrast, the good ole' 2 Point Arc tool asks you to choose two points and then define a bulge by the midpoint. The point is, now your arcs are up to you.
IFC Import and Classifier enhancements (SketchUp Pro Only)
This is the second release in a row that Trimble have beefed up SketchUp Pro's capabilities to participate in information modelling. This time around, we've added an IFC importer to allow the exchange of information between SketchUp and other "BIM" applications in both directions. This is a big deal and another proof point of our belief that your data belongs to you.
Sketchup have also sharpened the Classifier tool, providing an easier way to erase classification Types and allowing you to export additional Types (IfcProject, IfcSite, IfcBuilding, IfcBuildingStorey, IfcSpace, IfcFooting).
Ruby API improvements
Along with upgrading SketchUp's API to 64-bit, we're also introducing some new developer-facing features. In particular, SketchUp 2015 is the first release where developers have access to and control of information modeling classifications. We also added new API features to allow developers to create licensed extensions. On top of all that, we also made improvements for materials, cameras, section cuts, and there's a big list of of other enhancements and bug fixes. See here for more details.
Trimble Vision Technology Integration
Imagine Match Photo on steroids and you've got our SketchUp integration with Trimble Vision. The integration involves Trimble Vision instruments like the V10 and Trimble Business Center. Essentially the Trimble V10 is a super camera that uses GPS and Total Station technology to accurately position and orient multiple photographs. The combination of the V10 and the processing power of Trimble Business Center lets you bring multiple site photographs directly into SketchUp (via an exported SketchUp model) with their correct camera positions, orientations and corrected for image distortion; so you don't need to use any vanishing lines in SketchUp's Match Photo. Just set up your axes once and you're ready to use all of your site photographs to generate model geometry. See here for more details.