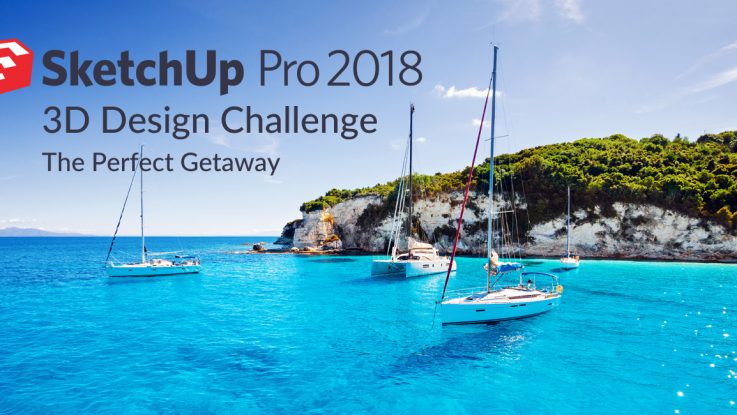 What is the Competition?
What's your idea of a perfect getaway? A luxury villa in the Mediterranean? A chalet in the Alps, or a cosy cottage in the Cotswolds? We want you to model it in SketchUp!
What We Want
We want you to model your vision of a perfect luxury bolthole or place to escape it all. It needs to be a structure, modelled in SketchUp, but it could be a villa, an entire hotel (if you have plenty of time on your hands), or even a yacht! It does need to be modelled directly in SketchUp (not imported from another platform) and be your own, original work. We're looking for designs that make innovative use of SketchUp whilst showcasing a great concept in an aesthetically pleasing way.
Please include a little bit of information on the concept, any particular processes involved in modelling and if you do include a render, which software was used.
What You Could Win
The winner will receive £100 in vouchers and a 3D Connexion SpaceMouse Pro worth £279!
How To Enter
What are the Rules?
The competition is open to everyone and users who don't currently have SketchUp can download the SketchUp Pro 30 day trial here.
Your work can be submitted from now (17th May, 2018) until 5pm 30th June, 2018.
Create a 3D model of your perfect getaway home (e.g. villa, house, chalet etc.).
Must be modelled in SketchUp / SketchUp Pro
The model must not have been previously published anywhere.
By entering you consent to your work being featured on SketchUp UK social media.
Only one submission per person.
The submission can be of your model directly within SketchUp or it can be rendered (in which case we will still need the original skp file).
The winning entry will be decided by CAD Software Direct and this decision is final.
The winner will be announced on Friday 6th July
Good luck!