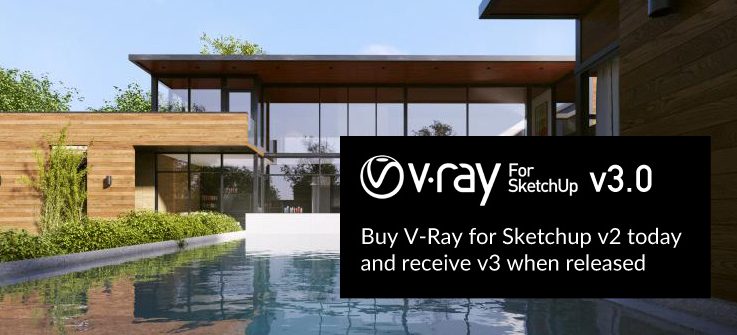 V-Ray 3.0 is on it's way, so if you haven't made the move to V-Ray 2.0 for SketchUp yet then there's no reason to delay.
All V-Ray for SketchUp upgrades and new seats now qualify for a free upgrade to V-Ray 3 for SketchUp when its released!
This free upgrade includes one workstation license plus one render node and applies to all orders placed after Nov 1st, 2015.